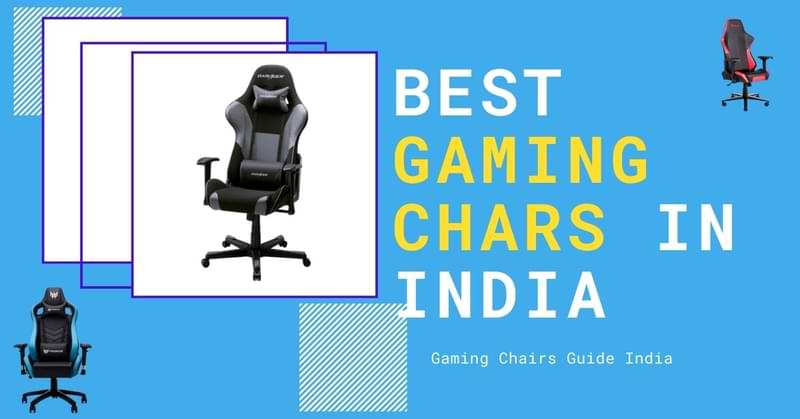 Best Gaming Chairs for Big guys in India
A comfortable chair is essential for any gaming setup. Just like people, chairs vary by size. Not every chair is suitable for every gamer. Larger chairs are designed to support heavier weights and taller individuals. There are a variety of big and tall chairs available from almost every company, but they are often more expensive than other product lines. Prices and quality vary according to the brand. However, even the cheapest options are more expensive than the average chairs from the same brands.
Here are the best gaming chairs for big guys in India.
5 Best Gaming Chairs for Big guys in India
Vertagear Racing Series S-Line SL1000 Gaming Chair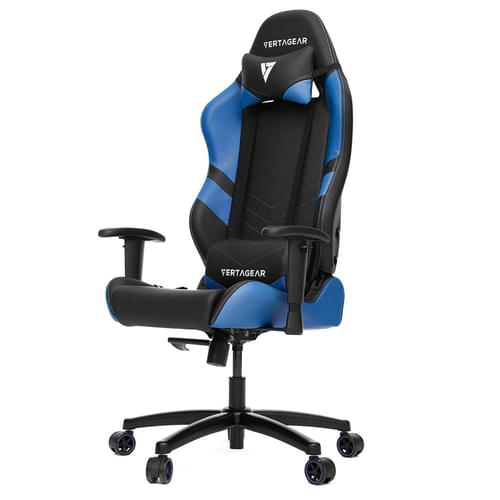 Recommended Height: 5'9″ – 6'8″
Solid build quality
UPHR Foam
Effortless Assembly
Solid metal base and frame.
Durability of PVC & softness􀁛of PU for low maintenance
Gamer who strives for a competitive edge will find Vertagear S-Line SL1000 to be the best solution. With its ergonomic design and ultra-premium high resilience foam padding, its ergonomic design and innovative technology ensure that you'll never feel uncomfortable while you're in front of a screen for long periods of time.
It has a durable PVC and PU leather cover which makes it easy to clean. There is a 5-point gas lift system that provides height adjustment, so you're sure to find the perfect position. It comes equipped with Penta RS1 casters for a fluid ride, as well as a solid steel frame for increased stability and strength.
A variety of adjustments are available on the chair, including the backrest, armrests, gas lift height adjustment, and tilt tension control. To ensure durability, comfort, and stability during use, the chair is made with high-quality materials.
Recommended Height: 175.3 – 203.2cm / 5'9″ – 6'8″
Recommended Weight: Up to 169kg
Specifications
| | |
| --- | --- |
| Brand | VERTAGEAR |
| Colour | Black/Blue |
| Material | Faux Leather, Alloy Steel, Metal |
| Item Weight | 22.1 KG |
| Frame Material | Polyvinyl Chloride |
| 5 Star Base | Aluminum Alloy |
Features
The density of Vertagear Ultra-Premium High Resilience Foam is above industry standards. Compared to standard High-Resilience foam, UPHR foam can handle 62% more weight per cubic foot. By preventing deformities caused by prolonged use, the foam extends the chair's lifespan and brings it closer to the characteristics of memory foam.
The company's patented "Slide-in" hardware makes it simple for one person to assemble. The backrest can be slid into the seat in seconds without any alignment or hardware complications, resulting in an easy one-person assembly.
Durability of PVC & softness of PU for low maintenance
The PUC material combines the best features of both PVC and PU faux-leather. The PVC keeps its durability while the PU keeps its softness for a low-maintenance solution without sacrificing comfort.
A motorsports-inspired design extends down to the casters. With the Polyurethane (PU) coating, the Penta RS1 Casters glide easily and so on any surface. (color matching chair)
The five-star base is one of the chair's critical support structures, and it is crafted from metal for stability, lightweight construction, and long-lasting durability to provide the necessary strength for the chair.
Steel skeletons form the shape of the gaming chair, ensuring long-term durability. A sturdy steel frame ensures stability during intense gaming sessions.
An industrial-grade class-4 gas lift supports the SL1000, providing you with additional adjustment. Make sure that your chair is set at a comfortable height for you, so you won't suffer from sore shoulders.
A good range of height adjustments allows you to adjust your desk and computer setup at an optimum level. In order to provide long-lasting comfort, Vertagear chairs are ergonomically designed to fit a wide range of body shapes and heights.
With its independently adjustable backrest, you can adjust your sitting position throughout your gaming sessions (up to 140 degrees).
Adjustable Tilt with Locking System
With the tilt tension easily adjustable to your body weight, you can lean back in comfort and ease. Additionally, the tilt mechanism can be locked into four different tilt positions.
Lumbar Support & Neck support
As a standard feature, the SL1000 includes a memory foam neck and lumbar support for additional comfort in any position. This allows you to adjust your posture and improve your comfort.

Pros
The UPHR Foam used in this product makes it extra comfortable
Easy one-person assembly is made possible by the patented "Slide-in" hardware
One of its unique selling points is its PUC material, which combines both PVC and PU faux-leather into one
The MotorSport Inspire Penta RS1 caster is the best in its segment. It will last longer and give a smoother scroll on any surface.
Excellent range of adjustability, better than competitors.
Features memory foam lumbar support with extra padding for optimum comfort.
Cons
Its price point is its only con, but remember that premium products demand a premium price
Green Soul Monster Ultimate
Recommended Height: 5'6″ – 6'5″
BEST IN CLASS COMFORT
MULTI-FUNCTIONAL CHAIR
3-YEAR WARRANTY
NECK & HEAD SUPPORT
4D ARMRESTS
To bring you a collection of world-class seating, Green Soul partners with the most forward-thinking manufacturers. To provide maximum support while allowing for dynamic mobility, Green Soul collaborates with exclusive manufacturing partners. It is easy to use and to adjust the seating in order to obtain the best posture for the individual.
When you use this gaming chair, you can actually feel the difference between the cheap fabric and the luxurious fabric. A high-quality breathable soft fabric provides a relaxing and comfortable sitting position. In addition, it has a system that allows the air to flow towards your back, improving air circulation and preventing heat buildup.
Everyone wants to push their boundaries and limit in order to progress in life, whether they are gamers or professionals. Similarly, Green Soul didn't stop with just Monster and Monster Pro; they went above and beyond to produce the Ultimate version of the Monster Series Ergonomic Chair – The Monster Ultimate "T" series with unmatched features and comfort.
Recommended Height: 5'6″ – 6'8″  (170-196cms)
Recommended Weight: Up to 135 kg
Specifications
| | |
| --- | --- |
| Brand | Green Soul |
| Colour | Black & Red |
| Form Factor | Upholstered |
| Material | Metal |
| Item Weight | 23 kg |
| Warranty | 3 years |
Features
This neck pillow allows you to adjust quickly. Having enough padding on this chair adds to its superior look and ensures that the user's head and neck are well supported. This allows you to work long hours on your PC without feeling tired.
In addition to adding a stunning appearance to the chair, it also provides a relaxing feeling to the user's back.
By keeping your neck and head aligned, you won't get any neck or head pain. Unlike most chairs, this chair has a feature that makes it different from the others.
A lumbar pillow is included in this chair to provide excellent back support. Thus, you will not suffer from back pain.
Do you have trouble keeping your legs straight for long periods of time? No problem. With a flat-spacious seat made of moulded foam, the Monster Ultimate provides utmost comfort and allows you to sit cross-legged.
Armrests made of PU Carbon Texture are adjustable & padded, yet retain the finish properties necessary for a good grip. You can adjust it in 4 dimensions- Left and Right, Angled Left and Angled Right, Front and Backwards, Up and Down.
Designed scientifically to fit the Indian body type. Even after long hours of daily use, our seat does not cause leg or thigh pain.

Pros
Suitable for long-term use.
Comfortable for heavyweights as well.
Easy to clean and maintain. 
100% animal cruelty-free. 
Extremely smooth wheels.
Cons
Tedious assembly setup.
There is no safety lock at the back.
Small armrest
Drogo Multi-Purpose Ergonomic Gaming Chair
Recommended Height: 5'5″ – 6'2″
Wing-back Support
Thickened Cushion
Linkage armrests
Heavy-duty Iron Frame
Here is another gaming chair that you may want to consider after you analyze all the consideration details.
Looking at this chair, it is extremely alluring and comes in numerous colors. This gaming chair is available in three colors: Blue, Gray, and Black. This chair has an engaging look, with organization marking on the lumbar and a bolt trap at the back.
The seat of this chair is made up of four unique materials, which provide comfort when you sit on it. Great fiber material is used to cover the chair back and the various other parts.
This chair has a movable headrest so you can change the position as desired. The cushion has a great natural quality, and it is delicate, so it gives comfort. You can also adjust the lumbar of this chair to suit your needs. The adjustable lumbar offers you a benefit of back support, so your spines get the support they need and you feel good while sitting for extended periods.
There is a movable armrest on this gaming chair that can be adjusted to keep your hands in an ideal position. The seat is extensive with somewhat bent at the corner because of which it tends to be known as a can situate. The seat has been made with top-notch material, so that you can sit for long periods of time while playing.
It has a wing-shaped back that looks particularly attractive and offers full support to your spine. You can comfortably read a book by shifting the chair 180 degrees or by taking a rest. There is a hassock included in this gaming chair, which can be utilized when you want to take a few minutes to relax for a few minutes.
Nylon is used for the chair's base, and the wheels function without any problems. Metal bases should be used in this price range but nylon is also a solid material, so it shouldn't be a concern. The chair can handle a most extreme load of up to 120kg and includes the main replacement option.
As a whole, this is likewise an excellent gaming chair. However, it does not come with any guarantee except for the main replacement.
Recommended Height: 5'5″ – 6'2″
Recommended Weight: Up to 130 kg
Specifications
| | |
| --- | --- |
| Brand | BAYBEE |
| Material | Leather |
| Back Style | Wing Back |
| Colour | Maroon Red |
| Furniture base movement | Swivel |
| Item Weight | 18 kg |
Features
This gaming chair features a USB cable power supply that can be connected to a computer, car, power switch or even a power bank to drive the massager. Ideal for long-term seated users. Vintage leather style complements any decor.
Featuring 360° swivel and smooth racing caster wheels for mobility; 90°-180° reclining for working, gaming, reading or napping; 20° controllable rocking and retractable footrest for relaxing; Adjustable seat height, 120 kg capacity; head pillow and lumbar pillow for lumbar support.
FOR BOTH GAMER AND OFFICE WORKER:
An ergonomic back and massage support with winged back distributes pressure and saves your spine and lumbar. The bucket seat design has been thinned and larger soft cushions have been added to the side wings. Lean your legs more comfortably with the bucket seat design.
STURDY CONSTRUCTION & ECO FRIENDLY MATERIAL:
The frame is covered in high-quality hand sewn PU leather and 10 inches of high-density foam for comfort. An upgraded LANT gas cylinder and mechanism increase the chair's lifespan.
The product requires self-assembly; detailed instructions are included in the package. Gaming chair comes with all the necessary tools for easy assembly. It only takes about 10-15 minutes to set it up, and you'll be ready to game in no time.

Pros
Sturdy construction.
Ergonomic back and massage support.
360 degree swivel.
USB power supply massager for automatic recharging.
Cons
Materials used are not breathable, making the chair heat up quickly.
CELLBELL ® GC02 Transformer Series Gaming/Racing Style
Recommended Height: 5'5″ – 5'10"
Large seat for comfortable sitting
One-year warranty.
Adjustable headrest and height for optimum comfort
High backrest for proper alignment and neck support
A gamer's dream, this CELLBELL® GC01 Transformer Series Gaming/Racing Style Ergonomic High Back Chair is fully customizable. It features a black high-quality PU leather padded seat and backrest. With ergonomic armrests that can be moved up and down and height-adjustable, the GC01 meets the needs of every gamer – just sit down, adjust and you're ready to go.
One of the best gaming chairs one can find on Amazon is this one. Featuring a large seat area, this is most suitable for gamers who spend quite a bit of time playing their games.
Plus, you can swivel 360 degrees so you can move more freely while playing without getting up. When not in use, this chair also makes an excellent office chair – it even has a headrest.
Regarding ergonomics, it is made of high-durability PU leather that will last longer than most of its competitors.
Also Read: Top Gaming Chairs under Rs 20,000
Specifications
| | |
| --- | --- |
| Brand | CELLBELL |
| Colour | Black |
| Material | Metal |
| Furniture base movement | Swivel |
| Back Style | Cushion |
| Item Weight | 19 kg |
Features
With a reclining backrest that tilts from 90-degrees to 180-degrees, you can watch a movie, play a game, or even take a short, convenient nap in between activities while seated in the chair.
Do-it-Yourself Type Installation:
The chair comes with easy-to-follow instructions that enable anyone to assemble it quickly and easily without a professional.
With smooth-rolling solid caster wheels, you can move the chair effortlessly across your office, home, or gaming area.
Adjustable Lumbar Cushion:
During long work hours, the adjustable lumbar cushion takes the pressure off your waist area and keeps you from suffering from chronic back pain.
Height-adjustable armrests:
This chair's 7 cm height-adjustable armrests are easily adapted to a variety of sitting positions and different desk heights, ensuring ample and comfortable support for your arms while you work.

Pros
Ergonomic
Removable headrest.
Reduces chronic back pain.
Easily accommodates people weighing up to 120 lbs.
Cons
Wheelbase is not very smooth
Green Soul Beast Series Gaming Chair
Recommended Height: 5'5″ – 6'2″
BEST IN CLASS COMFORT
ADJUSTABLE 3D ARMRESTS
ADJUSTABLE LUMBAR PILLOW
3 YEARS WARRANTY
The Green Soul Beast Series gaming chair is made from high-quality fabrics and comes with a 3-year warranty. This gaming chair comes with 3D armrests that are fully adjustable and feature an interlocking assembly system for maximum support and comfort.
The Green Soul Beast Series gaming chair comes with a variety of features including an adjustable lumbar pillow, a removable and adjustable headrest pillow for maximum comfort, a racing bucket seat, and an adjustable backrest with various locking options.
A well-made, high-quality chair is a perfect combination of style, comfort, and function. The Beast Series Gigantic gaming chair features breathable fabric that doesn't get as hot as other leather or mesh chairs.
Specifications
| | |
| --- | --- |
| Brand | Green Soul |
| Form Factor | Recliner |
| Back Style | Solid Back |
| Colour | Black White |
| Furniture base movement | Swivel |
| Item Weight | 20 kg |
Features
The chair comes with an adjustable and removable headrest pillow to provide maximum comfort.
The chair includes a removable and adjustable Lumbar Support Pillow to provide maximum comfort to your back, especially when you play or work for long hours. You can also recline your back as needed.
In addition to providing an attractive outlook, the dual colors combined seat also provides a large seating area to improve comfort.
The Ergonomic Armrests are wider and thicker with 3 dimensions of adjustment – Height adjustment, Angle adjustment, and Fore-Back adjustment.
The neck pillow provides proper neck support, so no neck pain is possible. It is often overlooked by regular chairs.
You can receive proper back support from the lumbar pillow, preventing back pain due to long-term use.
The chair is scientifically designed to support the body types of Indian consumers. Despite long periods of usage every day, there will never be leg or thigh pain with this gaming chair seat.
The armrests can be adjusted to 3 Dimensions, providing great arm support. Unsupported arms or arms kept on thick tables can cause arm and shoulder pain.

Pros
The price is good.
Because the material isn't leather or synthetic, it doesn't cause heat or sweat.
Excellent build quality.
Design based on the racing style.
Cons
The headrest and backrest pillow supports are too thick. (but it all depends on personal choice).
Buying Guide for Best Gaming Chairs for Big Guys in India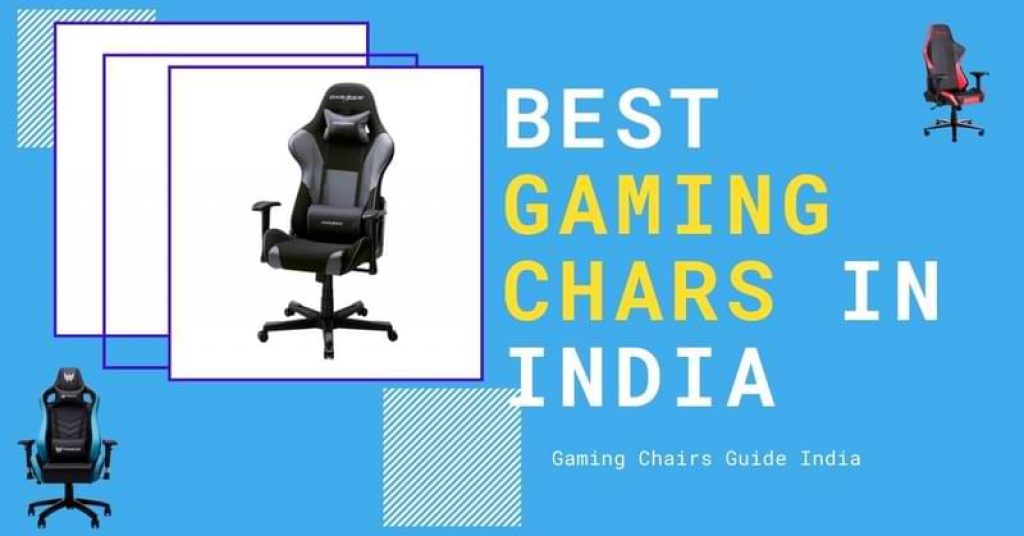 Do you plan to purchase a gaming chair? If you plan to do so, you should consider a few aspects before purchasing. These tips will help you find the best gaming chair.
1) Comfort
When choosing a gaming chair, it's crucial to consider its comfort. The majority of gaming chairs have an ergonomic design, but you should check whether they are comfortable or not.
2) Easy to move and Space-saving
An excellent gaming chair can be placed in any corner of your home. If you want to save more space in your room, you should buy such gaming chairs.
3) Carrying capacity
The maximum weight capacity of a gaming chair is also one of the most important factors you should consider before buying one. This is because all chairs cannot support excessive weight. Otherwise, they may break. A gaming chair, on average, can support 150 kilograms.
4) Buyer's Requirements
It depends on the user who will make the purchase. As gamers need to sit for long periods of time on chairs, they pay attention to the quality of the chair. Such gaming chairs must provide maximum comfort. In order to use it effectively, you must first decide what purpose it will serve.
5) Value for money
Consider whether the quality of the chair is worth the price. If you do not plan on replacing the gaming chair within a year, make sure it is durable when you buy it. Make sure the chair is also affordable when you buy it. Several gaming chairs can offer excellent quality even at a low price.
6) Warranty
You should check the warranty period if you intend to use the gaming chair for a long time.
7) Free air circulation
If you are buying the best gaming chair in India, you should definitely check whether it comes with cushions and fabrics. Gaming chairs with cushions can provide effortless air circulation. In addition, you will want to make sure that the gaming chair you purchase will have a gas spring, a seat, a backrest, and two armrests.
Conclusion
When choosing gaming chairs in India, you should consider several factors. These factors can help you choose the best gaming chair for you. The perfect gaming chair should be durable, comfortable, affordable, and attractive.
This concludes this article. We would like to help you find the best game chair in India. Although the chair you choose to play in may be expensive initially, it will be beneficial for your health in the long run.