Gaming Chair Guide
If you are a heavy gamer or a workaholic, you probably spend long hours in your chair every day. I am also a workaholic and a little bit gamer so I know what pain my back and neck face on a simple chair. In recent years, anyone who has seen any esports, Twitch streamers, or any gaming content is likely well familiar with the gaming chairs which looks super cool and comfy. So if you're thinking of buying one then this buying guide will definitely help you.
What is a Gaming Chair?
Gaming chairs aren't particularly unique, except for their style. It's true that you'll find everything from gaming armchairs to gaming chairs that bring you close to the ground, and everything in between. The term "gaming chair" now refers to an office chair with a high-back design and colored patterns with a faux leather or leather upholstery.
Key Elements of Gaming Chairs
Bucket Seat
Raised front Lip Seat
Fixed Headrest
Detachable Lumbar and Head Pillows
Winged backrest
High Level of Back Recline
Highly Adjustable Armrests
Flashy Colors
Bucket Seat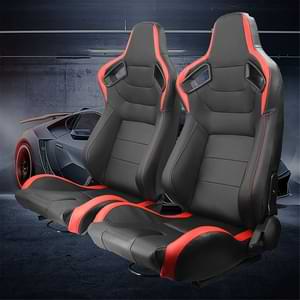 Gaming chairs often come with bucket seats with raised sides. Sure, it's cool to have a seat inspired by a racing car, but how practical is that seat in your room as far as comfort and ergonomics? As a gamer, your body won't be moving sideways nearly as much as it would in a moving vehicle.
As far as I can tell, bucket seats are entirely for optics in gaming chairs. Besides giving you the illusion of a cradled seat, they also give you the feeling of racing in an F1 race. It can be important for gamers to take into account everything that helps them feel closer to the action and raises their emotions.
Raised front Lip Seat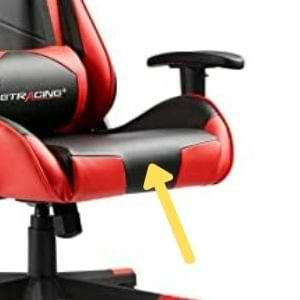 In gaming chairs, the front lip is often raised. In the same way as the raised sides, this design is also derived from actual car seats.
Fixed Headrest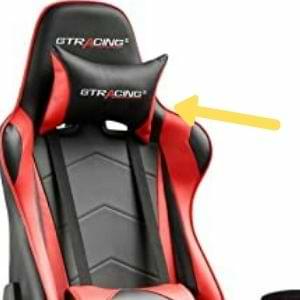 The player's head is usually supported by a headrest attached to the back of the chair. If you frequently lean back, such as gamers do, this chair provides a wonderful ergonomic experience.
Detachable Lumbar and Head Pillows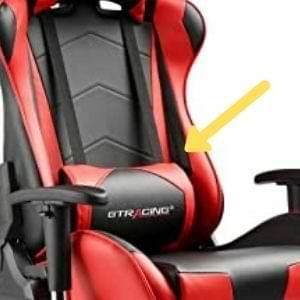 The lumbar and head pillows that come with gaming chairs are essential accessories, but are they actually ergonomically correct? In a short answer, yes. I recommend looking at gaming chairs where the lumbar pillow height can be adjusted (with a strap for example), so that the pillow can be placed in the exact spot on your back that requires cushioning.
Winged backrest
Though wingbacks can greatly enhance gaming experiences, they restrict upper body movement from an ergonomic standpoint. In addition, larger people may have difficulty sitting comfortably in a chair with wings and may need to purchase an extra-wide gaming chair.
High Level of Back Recline
Most gaming chairs offer a high degree of recline, some reaching as far back as 180 degrees to create a makeshift bed. Various opinions differ on the best way to sit. Almost everyone has heard the old adage "sit up straight," but how does that hold up scientifically when it comes to long-term comfort and ergonomics?
According to studies, sitting in a reclined position puts the least strain on your discs. An angle of 135 degrees with the backrest reclining was the least strenuous.
Highly Adjustable Armrests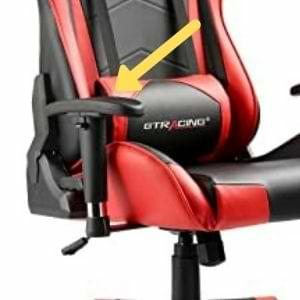 Look for 2D or 3D armrests.
What Materials are used in Gaming Chairs?
Purchasing a gaming chair shouldn't be based solely on comfort. A quality chair can sometimes be enhanced by the use of the right materials.
Leather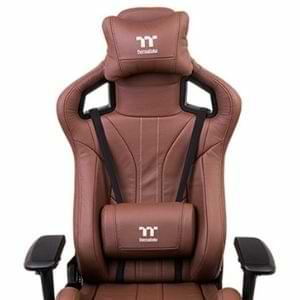 Leather lasts for generations and in some ways becomes improve over time, while imitations like PU and PVC crack and peel over time. The material is also more breathable than PU and PVC leather, which means that it can absorb and release moisture more efficiently, thereby reducing sweat and keeping the chair cooler.
PU Leather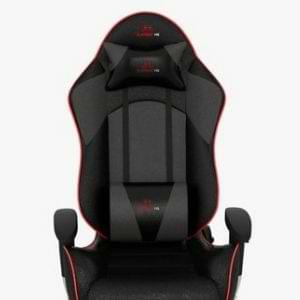 Compared to genuine leather, PU isn't as durable or breathable, but it has the advantage of being more breathable than PVC.
Furthermore, PU leather has a more realistic appearance and feel than genuine leather. Many gaming chairs use PU because it is less expensive than leather
PVC Leather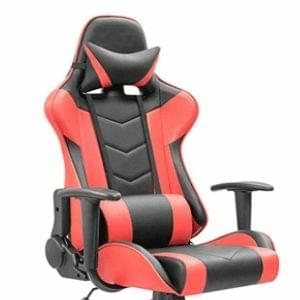 PVC leather is fire-retardant, fire-resistant, and stain-resistant, making it a popular choice for various commercial applications. In addition, this makes a good gaming chair material since it is stain- and water-resistant.
Fabric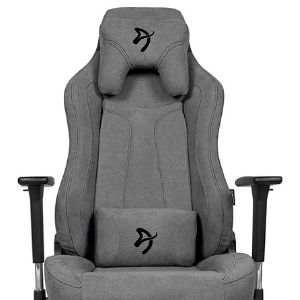 Fabric is one of the most common materials found on standard office chairs, as well as in many gaming chairs. There is less sweating and heat retention in fabric chairs than in leather. As a drawback, fabric is less waterproof than leather and its synthetic brethren.
Most people choose between leather and fabric based on whether they want a firm or soft chair. Fabric chairs generally have a softer feel and are generally less durable than leather.
Mesh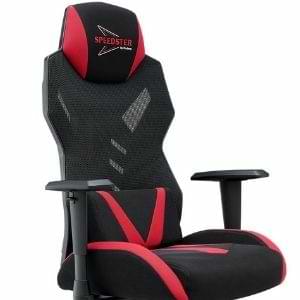 Among all the materials here, mesh is the most breathable, providing cooling beyond what fabric can provide. The material is more difficult to clean than leather, typically requiring a specialized cleaner, and it's typically less durable in the long run, but it's an exceptionally cool and comfortable choice for a chair.
4 Things to Consider before buying a Gaming Chair
Aesthetics
Today, most gaming chairs follow the design of racing seats. Some people have the perception that gaming chairs are attractive, but they're not comfortable. Top-tier gaming chairs, however, are very comfortable. When looking for a gaming chair, the design is probably the most important factor. On the other hand, if ergonomics is the priority, users can save money by purchasing an office chair instead.
Height and Weight Consideration
There are different kinds of gaming chairs. Before choosing one, users need to think about their body type. The chair might be perfect for one person, but won't be for another. When ordering online, it is best to look for manufacturers who have sizing charts. Different chairs are made for different body types and sizes. If it does not have one, it would be better to look for another seller.
Rebranded gaming chairs should be avoided
Always buy from the trusted sellers, as some sellers sell the first copy of the original brands at cheap prices to lure customers. They do look the same as the original ones but lack all the comfort and main features.
Features
Gaming chairs are mainly known for their adjustability. Besides reclining, gaming chairs offer several adjustability options. Some gaming chairs have armrest adjustment, lumbar support, height adjustment, and more. The angle of recline also varies from manufacture to manufacture. Some gaming chairs recline flat, while others max out at a certain angle.